The Ultimate Shopify Intelligence Tool
Reveal the on any store
---
Get it for Free *
* available for Google Chrome on Mac or Windows PC.
---
The Next Generation of Shopify Research
Shopify Inspector reveals secrets for any store you visit. Learn everything you need to beat the competition.
---
---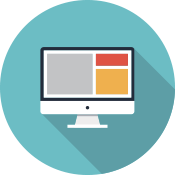 Track Competitors
Dissect Shopify stores as you visit them using our browser plugin. No more digging through source code or typing different urls.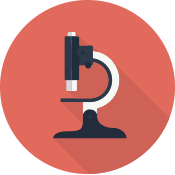 Identify Trends
See what's working. Learn what new products are being added and what's selling well.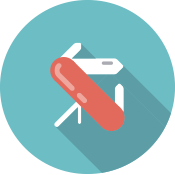 Discover Apps
Discover the apps used by the most successful shops. Find the powerful tools you didn't know you needed.
Features
Discover all the information you need about a store, with just one click.
---
One-Click Bestsellers
Shopify Inspector is a Chrome browser plugin that offers insights on Shopify stores as you visit them.
View a store's bestselling products with a single click. No more digging through source code or typing different urls.
Theme & Product Details
Love the look of the store? Get a direct link to download the theme.
Want to learn more about a product or collection? Uncover hidden and useful product information like inventory, vendor, fulfillment, launch date and more.
Store Insights
View the best selling products in a single click. No more writing code or changing URLs.
Want to know if a store is adding more products? An increase in new products often reveals what items are selling well.
Our charts tell you exactly when products are launched, and what tags are showing success.
Recently Launched Products
Uncover a store's growth strategy with a single click. In one view, see thumbnails and titles of the most recently launched products.
Recent Orders
Did you ever want to know what people are buying right now?
Reveal the purchases and shipping locations for the store's most recent orders. This is the best way to hop onto consumer trends as they are happening.
Apps & Tools
Shopify apps and third party tools are often the "secret sauce" for the most successful stores. Discover the apps you didn't even know you needed.
See exactly what apps and tools are being used, along with a way to install them directly.
Reveal the apps and tools used to improve marketing, sales, customer support, and analytics.
"Shopify Inspector lets me stay one step ahead of my competitors."
"A must-have if you want to keep up with trending products."
Get intelligence on top Shopify brands!

Pricing
Shopify Inspector Basic is available as a free download.
Basic
Free
For a Limited Time
Unlimited use on individual sites
Reveal Store Theme
Product Details
Recent Products
Recent Orders (limited)
Apps & Tools (limited)
Get it Now!
Pro
For Enterprises
$499
Per Month
App usage leaderboards and trends
Full catalog of 3,000+ apps and tools
Store revenue, orders, historical sales
Sales breakdown by product
Traffic breakdown
Product search across all Shopify stores
Ad spend insights
Buy Now!
Reveal Apps & Tools
See exactly what apps and tools are driving sales for your competition. New apps are being added every day.
Marketing
Sales